Harry "Butch" McCulley 1944 - 2023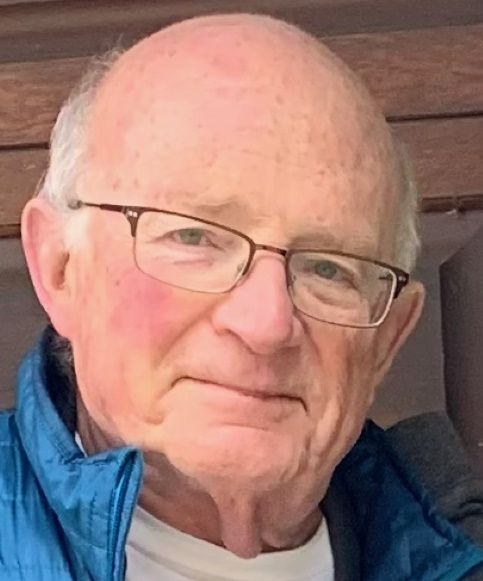 We regret to announce the death of our husband and father, Dr. Harry "Butch" McCulley, of McMinnville, Oregon, who died, surrounded by his family, on February 22, 2023, after a short illness. He dedicated his life to the Yamhill County community where he worked as a general surgeon.

Butch was born September 11, 1944, to Mary Foster and Harry McCulley, and grew up in Abington, Pennsylvania, near Philadelphia. He and his sister Janie spent summers with their family at the New Jersey shore, where he learned to sail and developed a love for the beach and ocean. He spent holidays and vacations with his aunts, uncles and many cousins who are an endless source of fantastic family stories that recall Butch's antics, sense of humor and love for adventure. Butch graduated from Abington High School and Furman University, where he played soccer and majored in Chemistry. During college, Butch joined the Navy and was briefly stationed in Philadelphia, where he attended night school at Temple University. There he met Carol Merriam, his Organic Chemistry classmate and lab partner, who became his wife of more than 50 years. In the Navy, working as an operating room technician, Butch found a love for surgery and graduated in 1976 from the Medical University of South Carolina. Butch and Carol, with their toddler son, David, moved to the Pacific Northwest to pursue their love of the outdoors and raise their family. Butch completed a residency in General Surgery at Emanuel Hospital in Portland, where his daughter Libby was born and where she now works as a pediatric dietitian. In 1981, he and his family moved to McMinnville, where Butch started a General Surgery practice and worked for years alongside his great friends and colleagues in McMinnville and Newberg, eventually retiring in 2006. Through his surgery practice, Butch touched the lives of many Yamhill County residents and is remembered for the compassionate care he provided his patients and their families.

Butch loved his community and was a sports enthusiast who enjoyed coaching soccer and supporting youth athletics. Many McMinnville athletes likely remember Butch's booming voice cheering them on. He was a fierce believer in the power of education and encouraged his family to pursue their academic goals to the fullest. Butch and his family spent their free time adventuring in the outdoors, from backpacking and camping trips to a road trip around the country, often pushing their stubborn VW bus. They enjoyed skiing together and summer trips in the San Juan Islands, where Butch shared his love of sailing with his family. Despite his busy surgical practice, he always made time for his family, especially supporting his children at their sporting events. They ran innumerable races together, including the McMinnville Turkey Trot and the Portland Marathon. More recently, Butch and Carol loved walking on the Linfield wellness trail, particularly with his beloved granddog, Jane. He enjoyed chatting with anyone he met, and his genuine curiosity had a way of making people feel special. After retiring, Butch and Carol enjoyed much of what the Willamette Valley has to offer, including frequent concerts, soccer games, wine tastings and local food. They loved to travel, especially taking trips to cheer on their grandson, Callum, at his soccer games.

Butch is survived by his sister, Janie; wife, Carol; their daughter, Libby; their son, David, a physician who works as a neonatologist in California; daughter-in-law, Jill; and grandson, Callum.

Please consider sending a donation to the McMinnville Education Foundation, 800 N.E. Lafayette Ave. McMinnville, OR 97128.