Bonnie Lou Riggs 1934 - 2023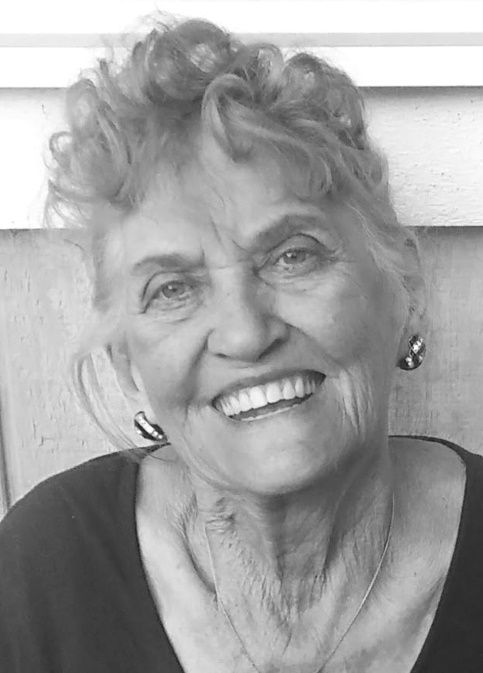 Bonnie Lou Riggs was born June 12, 1934, to Clarence and Mildred Kindle in Colome, South Dakota, and raised by her grandparents, Joseph and Anna Koudelka, in Hemingford, Nebraska. She passed away May 31, 2023, surrounded by her loved ones.
She grew up in Hemingford, where she played with her siblings in her early years, and learned of her Bohemian descent from her grandparents who had emigrated from the Czech Republic. She also followed her Native American heritage from her father's side of the Nakota Yankton Sioux Tribe, where she is a descendant of Chief Struck by the Ree.
Her grandma Koudelka bestowed an early love for quilting and sewing as she taught Bonnie to make beautiful embroidery at a young age. Bonnie's quilts are beautiful and every stitch was done by hand. Bonnie had acquired countless blue ribbons for her works in her lifetime, and very seldom kept them for herself.
After graduating from Hemingford High School, she started working for The Hemingford Ledger as a linotype operator and the society editor. She met her husband, Larry Riggs, while working at The Ledger, and they were inseparable ever since. Both from Hemingford, they moved to the Oregon Coast in the mid '60s with their young children at the time. In the spring of 1969, the family moved to McMinnville, Oregon.
Bonnie was part of the Sweet Adelines Chorus for many years, and even went on to win the 1976 bicentennial cover for the county fair with her artwork. Bowling was another passion, and she traveled throughout Oregon to participate in competitions with her Strikers Bowling League well into her later years.
Always ready to work hard for her family, she held jobs as an advertiser, worked at Norpack Foods and finished her working career at WestNut Hazelnut in Dundee.
In her retirement, when she was not hand-stitching elegant quilts, bowling with her friends, watching Wheel of Fortune or playing with her grandchildren, Bonnie loved to read with elementary school children every Thursday morning.
Strong-willed with a strong heart, and stubborn in the best way, Bonnie is forever remembered by her loving family; 21 grandchildren; and her husband of 65 years.
Bonnie was predeceased by her son, John Joseph Riggs; and her siblings, Bud Kindle, Loui Kindle and Bayonne Stroschine. She is survived by her husband, Larry Riggs; and her four children, Rebecca Riggs-Keith, Matthew Riggs, Edward Riggs and Betsy Riggs-Wanner.
A celebration of life was held from 2 to 6 p.m. Thursday, June 8, at the Riggs' residence, 1020 S.E. Villard Street, McMinnville.