Avis Vivian Naslund 1935 - 2023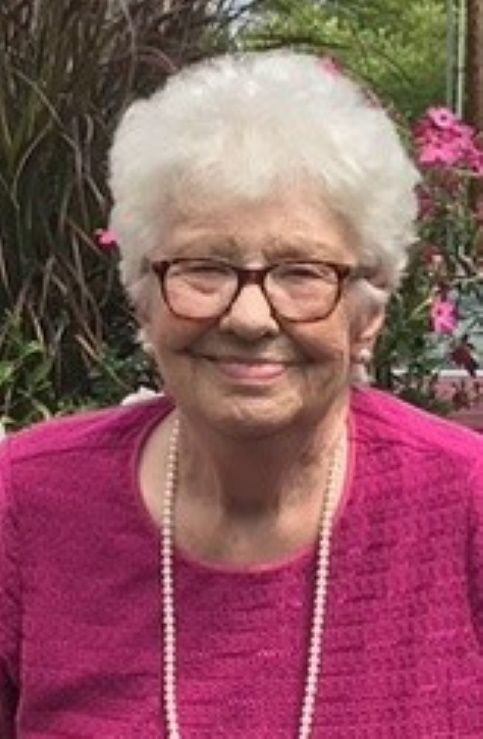 On Sunday, January 8, 2023, Avis Vivian Gregerson Naslund passed away due to cancer at the age of 87 in McMinnville, Oregon, surrounded by family. She lived a full life, beginning on April 5, 1935, in Badger, Minnesota, to Alice Hazel (Gunderson) and Gilmore Melvin Gregerson. She was the fourth of 14 children; surviving siblings are Ruth Gust, Marcella Gust, Marlys Jaenicke, Sharon Henning, Debra Gregerson, Ardell Gregerson, Garfield Gregerson, and Darrel Gregerson. She graduated from Badger High School in 1953.
She left Minnesota with a handsome Korean War veteran, Helmer Naslund. They moved to Oregon and married on September 17, 1955, at Emmanuel Lutheran Church. Eventually welcoming two daughters, by whom they are survived, Beverly Ann McMahon (Bill) and Kimberly Ann Coltrin (Robert).
Avis's moxie, strong work ethic and grit helped support her family in many ways, including her retirement in 1996 from Boise Cascade in Willamina, Oregon. She and Helmer RVed for many years. Later, they would regularly return to Minnesota to help with the family farm. She loved needle crafting and puzzles. Ever the social butterfly, she was known by many for her humor.
Avis was a loving mother, grandmother, great-grandmother to many; a loyal friend, filled with compassion for others, and a generous spirit. She will be missed beyond belief, but welcomed into Heaven by her parents; siblings, sister, Lorraine Hines, and brothers, Elwood, Melford, Mayo, and Orville Gregerson; and her husband of 60 years.
Her memorial service will be held at 1:30 p.m. PST Sunday, January 22, 2023, at Emmanuel Lutheran Church in Willamina, Oregon. (Zoom available upon request. Please call West Valley Funeral Home, 503-843-2525, M-F 10 a.m. to 3 p.m., for the Zoom number.) Graveside service follows at Green Crest Memorial Park.
In lieu of flowers, the family requests donations to the Grand Sheramina Food Bank in Sheridan, Oregon.